Jackson County to Vote on Translational Research Institute Tax
The Jackson County, Missouri Legislature has called a Special Election for Nov. 5. Voters will decide on a half-cent sales tax for the duration of 20 years to support the development of a translational research institute. The institute would be governed independently by a board from UMKC, Children's Mercy Hospital, St. Luke's Hospital, the Kansas City Area Life Sciences Institute and Jackson County.
Translational research, which is often called bench-to-bedside research, converts medical discoveries made in laboratory and clinical and population studies into applicable treatments and cures.
The tax would raise an estimated $40 million a year and it would end in 20 years. If approved, it could raise $8 million annually for UMKC.
The funds will not be allowed to be used for any other purpose than to foster the development of the translational research institute. All proceeds of this tax would be deposited into a special account separate from the JacksonCounty general fund. An independent audit board appointed by the county executive will review the funds annually and report the findings to the public and to the Jackson County Legislature.
The institute would create more healthcare jobs in Jackson County and work to develop medical cures for diseases like asthma and diabetes.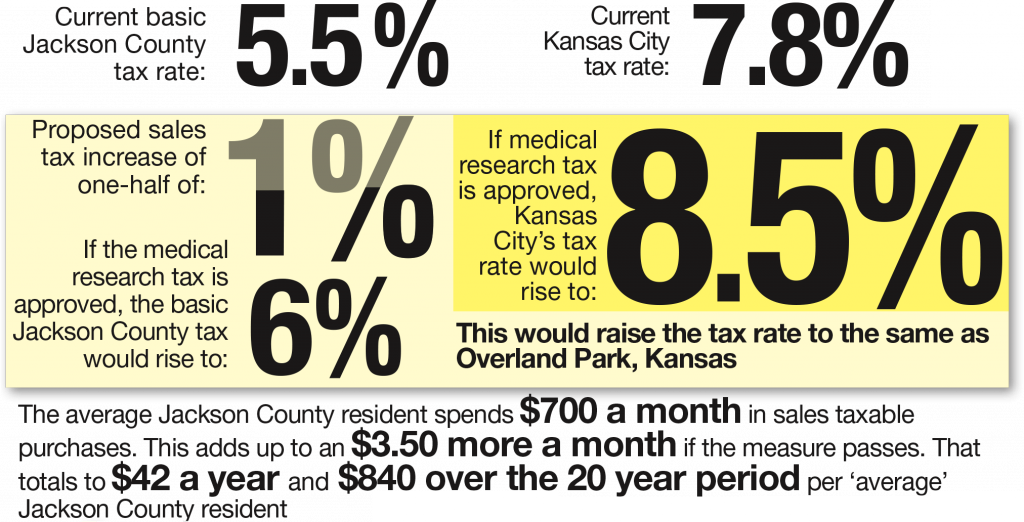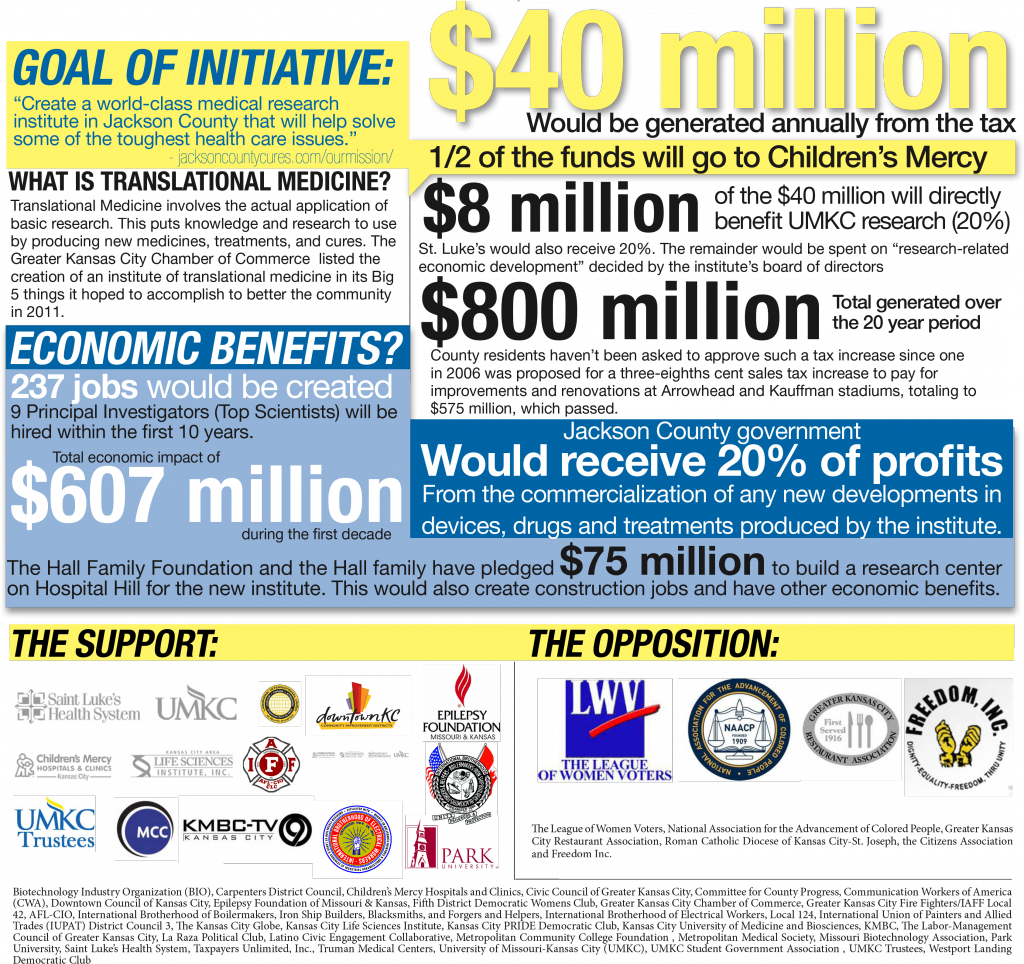 Polls will be open 6 a.m. to 7 p.m. Tuesday. To find your polling place in Kansas City, visit the Kansas City Election Board at kceb.org