UMKC: A History in Sport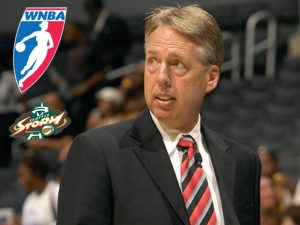 Brian Agler, a former women's head basketball coach, was recently named the 2010 WNBA coach of the year.
Agler coached at UMKC from 1988-93, leading the women in three consecutive seasons of the NCAA in scoring defense.
In 1988, the women had a record of 9-16, but under the coaching of Agler, the next four seasons saw at least 17 wins each.
In the 91-92 season the Roos took 24 wins. But for the last three years Agler has been coaching the WNBA's Seattle Storm.
This past 2009-10 season, Agler lead the Storm, given the first seed going into the playoffs with a 28-6 overall record.
Agler is one for the UMKC history books. Agler retired at UMKC with 85 overall wins, the most ever for UMKC's Division I era and only second to Nancy Norman in school history.
Agler has been in the WNBA for 10 years and with the recent honor, he shows no signs of stopping.